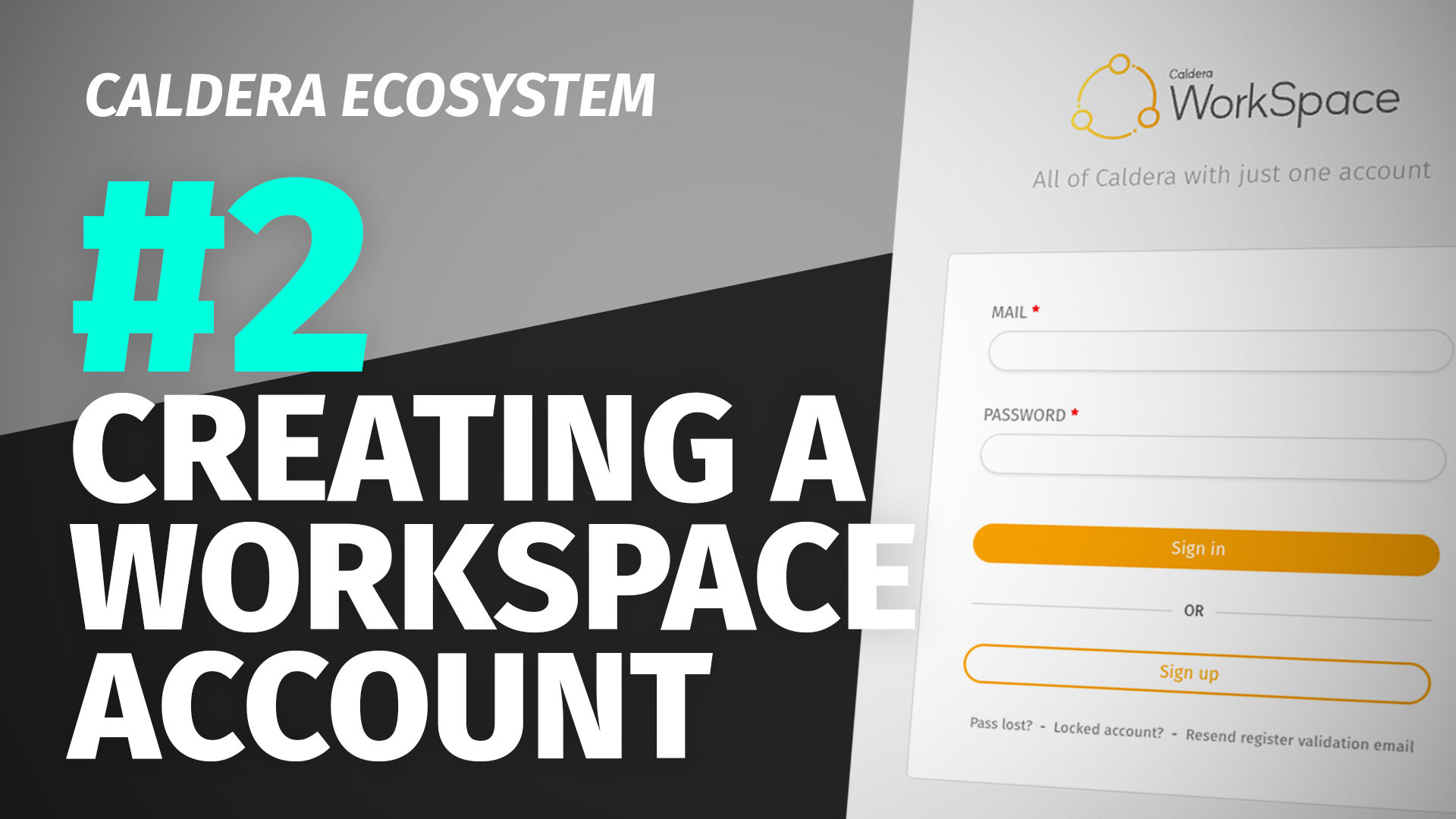 Videos in other languages
Creating a WorkSpace account is easy. Just follow the steps below:
Go to the official Caldera website: www.caldera.com
From the main menu on the left, click on the WorkSpace button. It is also possible to access WorkSpace directly by typing workspace.caldera.com in a web browser.
Click on the Sign-up button.
Fill in the form with accurate and valid information. Then click on Sign-up. A confirmation email will be sent to you, to activate your new account. 

 

  Info

The confirmation email is not immediate. Your account creation request is sent to our teams for validation before sending you the email.

If you are already part of an existing WorkSpace company account, the confirmation email will be sent to the admin of this account.

 

Inside the confirmation email, click the provided link to validate your new account. You will be redirected to the WorkSpace home page.
You can now sign in using your newly created credentials.